When I started looking back at this past year, I thought it had flown way to quickly and that I hadn't accomplished very much. Then I started making a list, a quick list of everything I had done, everywhere I had been, and all I had accomplished over the course of 2013. After making a simple mental list, I quickly began to realize just where that year had gone.
Here are a couple of the highlights: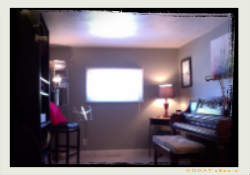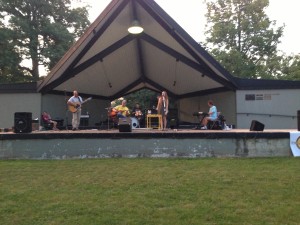 Was featured as the IAMT member spotlight
Starting the On A Good Note website, blog, facebook, twitter, and personal LinkedIn
Traveling all over the country
Learning to record using Garage Band and releasing over a dozen songs

Offering several FREE resources on the website throughout the year

AND working on a couple new and exciting opportunities for the coming year! Those will have to wait for another day!
2013 has been focused on getting settled into being a business owner, building some essential business skills, settling into my new house, and building a library of resources and songs to use with my clients and share with other therapists.
Though I do not have any specific goals for 2014, there are 3 words I have decided on to describe the kind of year I want to have.
Growth, Balance, Sustainability
Growth – Personal, professional, and business growth; expanding the business as well as my skill set.
Balance – setting a routine, balancing between work and home, creating personal time, and bettering my time management skills
Sustainability – making my business one that I can keep around for years to come and one that I will love to continue growing.
I would love to hear about your goals for the new year and how On A Good Note can help you achieve them!
Happy New Year!