I'm going to be very honest:
Last week was not great.  Monday, Tuesday, and Wednesday had a lot of negative, saddening, and anxiety-filled happenings.  When that series of events was stacked on top of everything I already have going and all that I am working on (all positive, but lots of big changes and events coming up), I couldn't handle it.  I was struggling to keep myself for crying all day Monday, Tuesday, and Wednesday.  I felt panicky.  I felt down.  I was not myself.
For those of you who know me even in the slightest, that's not who I am AT ALL!  My mother-in-law even describes me as full of life and excited about everything.  I smile almost constantly.
I knew I was in real trouble when I sat down for a meal with my husband on Wednesday and he said, "I'm worried about you.  You aren't yourself".   He suggested I take a few days off to re-center, deal with the events earlier in the week, and get back to myself.
I listened. 
I took a few days off where I didn't return emails.  I didn't answer phone calls.  I didn't do any work. I put myself first and dealt with them hand of cards I had been dealt.
I know that if I would have gone to work, I wouldn't have done even half the job that I normally would do.  I wouldn't have been an effective instructor, therapist, or administrator.  I had too much to deal with personally to be good at my job, to be present with my clients, and to do what I wanted.
Now of course I have a TON to catch up on this week, but I feel much more ready to handle everything and be productive in a way that will be effective for my clients and my company.  I feel like myself.
I am so thankful for my wonderful husband and family.  They listen, they make me laugh, they help me cope, and they are always there when I need them.  They help me see when I need to make a change and know me better than I sometimes know myself.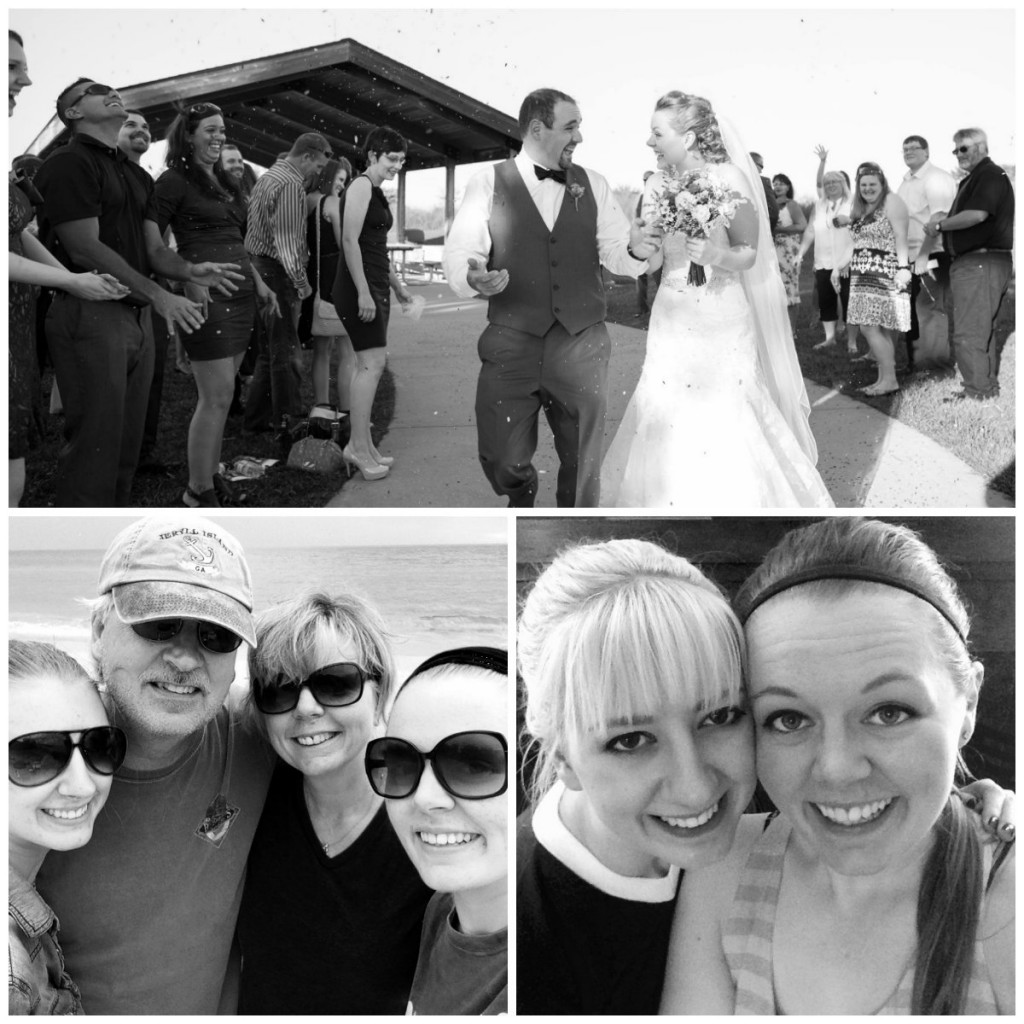 So, do yourself a favor.  Surround yourself with people who love you, who listen, and who will tell you the truth.  Surround yourself with people who care enough to tell you when they see something amiss.  Listen to those people.  Listen to yourself.  Take time when you need it.  You aren't doing anyone any good when you aren't at your best.
Take care of yourself so you can be best the version of you!