As we near the end of January, the Music Therapy Social Media Advocacy month is coming to a close.  Last year, I blogged every day in January, talking about a different aspect of music therapy using the series The ABCs of Music Therapy.  This year's theme is re:Vision, inspired by the January 2015 release of the Scope of Music Therapy Practice (2015) and centers on how we convert challenges to advocacy opportunities.
This past year has been a long series of revisions and advocacy for me and for On A Good Note.  It was almost exactly a year ago that I was talking with Rachel Rambach about growing music therapy in central Illinois.  Since then we've made several changes including merging our practices, moving our business,  and continuing to grow our online presence.
I practice being an active advocate every day, in most everything I do.  Whether it is answering questions, making suggestions, providing resources, etc.  With a simple smile and a handshake I continue to connect people to music therapy.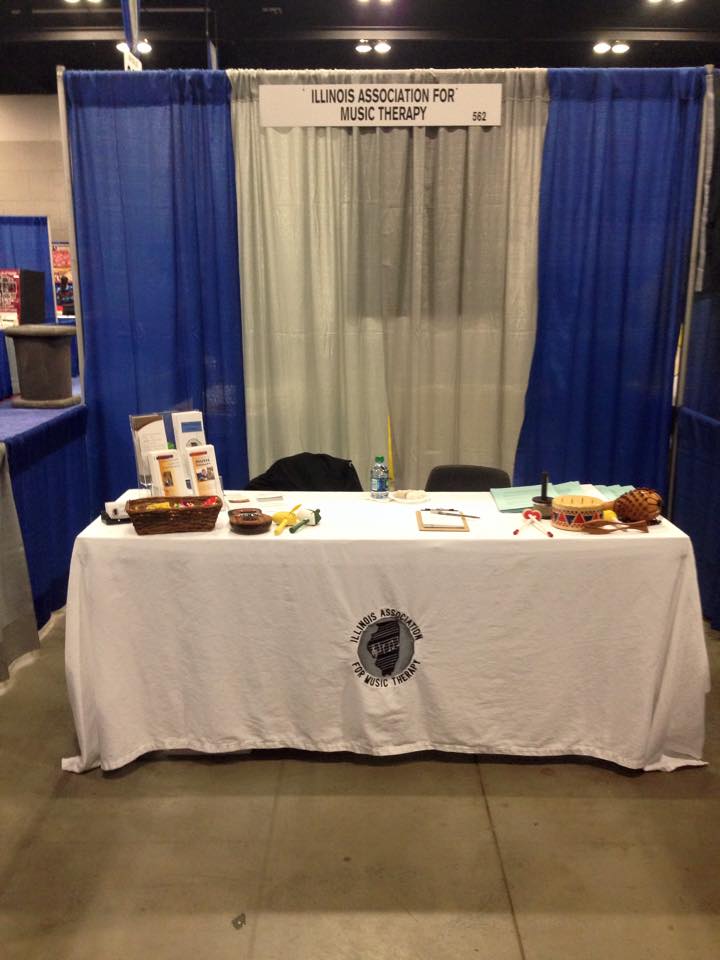 Today, I have the unique opportunity to advocate for music therapy at the Illinois Music Educators Conference in Peoria, Illinois.  Adrienne Boni (Music Therapist at Rainbow Hospice) and I are working a booth for the Illinois Association for Music Therapy. We have come in contact with teachers, students, professionals, administrators, parents, and business owners throughout the day and have been asked a variety of questions about music therapy, education, and more!  We are "jazzed about music therapy"! (deemed today's catch phrase by Adrienne)  We love answering questions and simply talking to EVERYONE!
Three words I would recommend to anyone wanting to advocate for music therapy:
TALK TO EVERYONE