Yesterday, I was sitting outside on my porch swing, doing some work, when my student was dropped off 15 minutes early for her lesson.  She walked up to the house, piano books and ukulele in hand, ready to play.  I didn't have another lesson going on at the time so we didn't really have an excuse to wait for the scheduled time to start.
I decided to take advantage of the situation and the weather.  The student took a seat beside me on the porch swing and we decided to do our ukulele lesson outside!  It was so gorgeous out, how could I not take the opportunity to do a lesson outside???
After tuning the ukulele, practicing the new chords we had been working on, and reviewing a familiar song, we decided to take things one step further and use the glorious spring weather to write a song.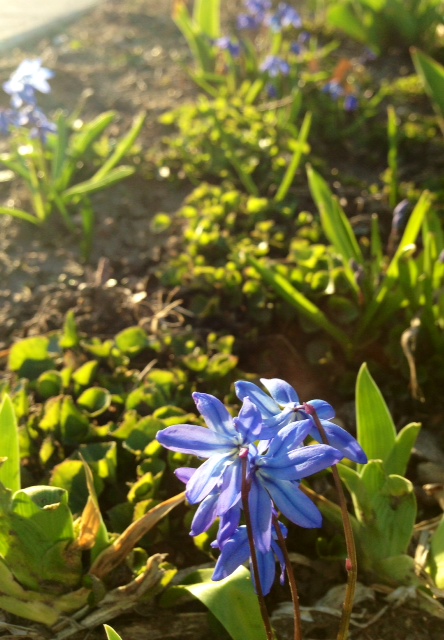 With very little prompting and only a couple suggestions, my student was able to use her surroundings to inspire the lyrics to a multi-verse song with a full chorus and a set of chords and in under and hour!  We even incorporated the new chords she has been working on playing!  I was so proud of her accomplishment that I had to share the story with you all!   Here are the lyrics she created during our lesson!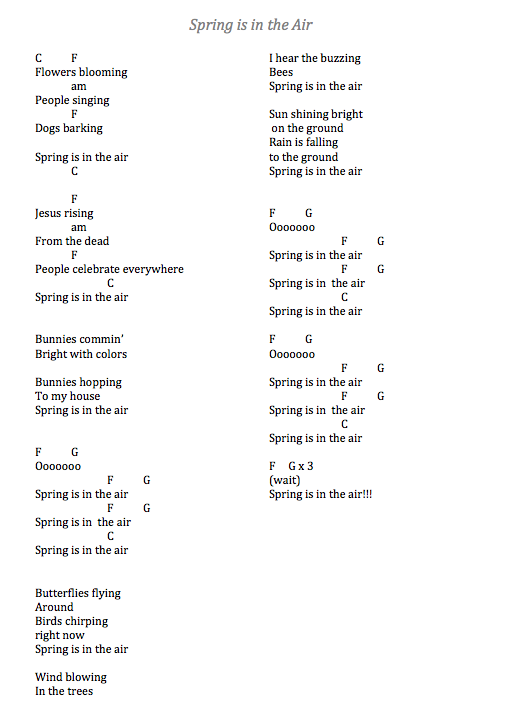 How have you been inspired by spring?