Before an individual can call themselves a music therapist, there is a series of steps that needs to be completed (and in the following order)!
Complete a bachelor's degree or higher in music therapy from one of over 70 American Music Therapy Association (AMTA) approved college and university programs.
Complete 1200 hours of clinical training, including a supervised internship.
Sit for the national board certification exam to obtain the credential MT-BC (Music Therapist – Board Certified) granted by the Certification Board for Music Therapists
Maintain the title of MT-BC by completing 100 hours of continuing education courses every 5 years. (Which is where services like musictherapyed.com come into play!)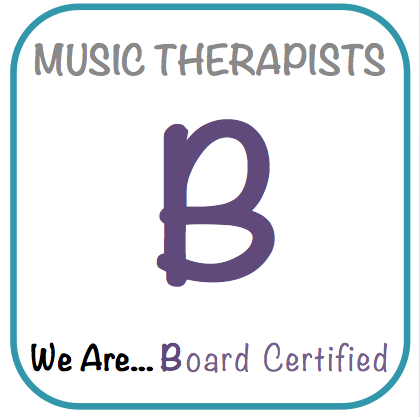 Something to note: CBMT maintains a registry of all active music therapists in the US.  If you are questioning the credentials of an individual music therapist you can always search for a therapist or contact CBMT with your questions or concerns.
Some individuals may carry alternative credentials that predate the establishment of the CBMT.  Music therapists who currently hold the professional designations of ACMT, CMT or RMT are listed on the National Music Therapy Registry (NMTR) and are qualified to practice music therapy. For information on current holders of the ACMT, CMT or RMT designations, please contact the NMTR at (301) 562-9330.