I thought about leaving this post with "We Are… People"  because I think it is important to remember, music therapists are people, too.  We make mistakes, we get tired, we forget lyrics, we mess up the chords… sadly, we are human.  But we have coffee, sleep, practice, and chord/lyric sheets to help meet all those needs.
What I really want to talk about is the fact that we work with people.  MT is a people centered profession.  We work with individuals, groups, and families of people, all with different personalities and needs.  We work with people with preferences, likes, dislikes, moods, emotions, needs, etc.  We work with people.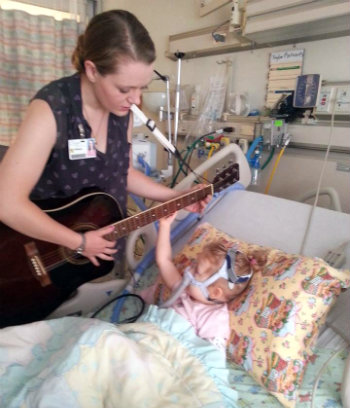 MT is different from other professions in that we treat the whole person.  We treat each individualized and unique person that we call a client and all of the "stuff" that comes with them.  Our job isn't sitting in front of a computer (minus what I'm doing now), it isn't writing for our own sake, it isn't treating our own personal needs, but it IS caring for others.  MT is collaborating with other professionals.  MT is co-treating with other therapists.  MT is providing services to individuals.  MT is studying, researching, and documenting what works and doesn't work for people.
It sometimes helps to remember that I too am a person with needs and my own issues, but that is where self-care comes in.  When I put on my Music Therapist hat, I am focused on caring for others, other people, and their specific in the moment needs.
So, what can On A Good Note do this year, to better serve your personal needs?