Now let's be serious, how many adjectives do you know that start with the letter "x".  If you know any that are appropriate for music therapists, please let me know and I while certainly update this post.
However, for the moment, I am sticking with xylophone players.  It's true, many of us have played a xylophone or another instrument similar to a xylophone.  There are some amazing improvisation interventions based around xylophones and Orff instruments.
MT's also play tons of other awesome instruments as well! AND often lug them everywhere they go! As evidenced by this picture: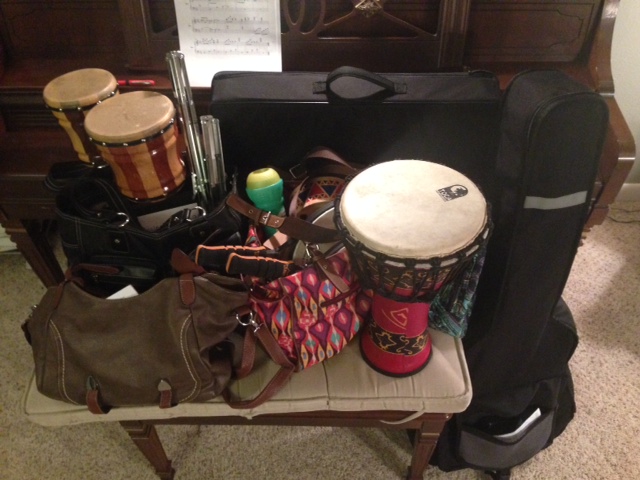 Some of the other wonderful instruments I keep in my arsenal include these items:
Djembes

Rainsticks
Bongos
A Ukulele
Kalimba
Ocean Drums
Shakers
Paddle Drums
Boomwhackers
Handdrums
Shakers
AND tons of other small instruments 
I, along with many other MTs, am continually acquiring new instruments and still my "wish" list is growing!  MT's play so many instruments and are always learning new things!