In honor of Halloween, I created an intervention with some spooky themes.  This intervention focuses on sequencing events, identifying parts of story, decision making, reading, listening, following directions, and interaction.
The story I created was very short and could be extended to meet the needs of any client.  I wrote out three sentences then clipped them into small pieces of paper.  I created extra nouns so that the client could have a choice of who they wanted in the story.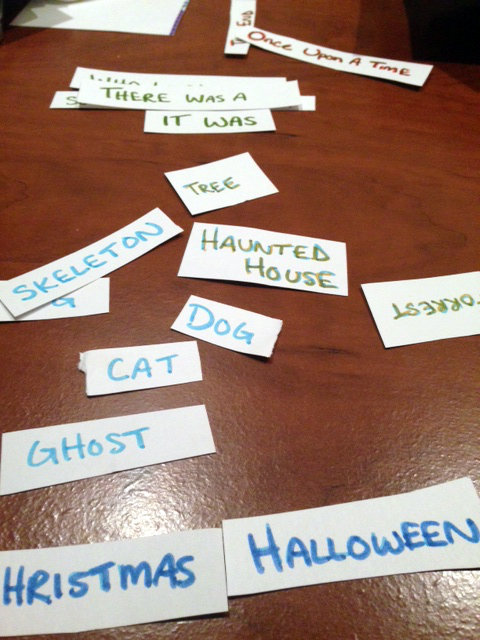 I first gave my client two strips of paper that said "once upon a time" and "the end".  I asked them to put those two phrase on the floor leaving space in the middle for the middle of story.    We then added the larger phrases in the middle, sequencing them to appropriately make sense.  We finished the story by adding in the missing nouns.
The finished story read something like this.
The client was asked to identify the parts of the story and assign each part a "spooky" instrument.  When I sang the story, the client had to listen closely to the words in order to know when to play the specific instruments.  This was a spooktaular treat for the both of us!