In a recent post (5 Quick Tips to Avoid Burnout) I mentioned that making lists and checking things off throughout the day helps keep me focused, organized, and on-task.  Not only that, a completed list gives me a sense of accomplishment! Recently, I discovered a new app that has made my life much easier! No more paper lists or post-it reminders cluttering my desk, wasting paper, and getting shredded in the wash.  Wunderlist is a free app that allows you to make multiple lists that sync to your phone, tablet, and computer effortlessly.
Here's a quick walk through.
After creating an account using an email address, you are brought to a home screen where you can start building folders/categories for your lists.  I have a lot of different things going on right now, so my home page has several list names.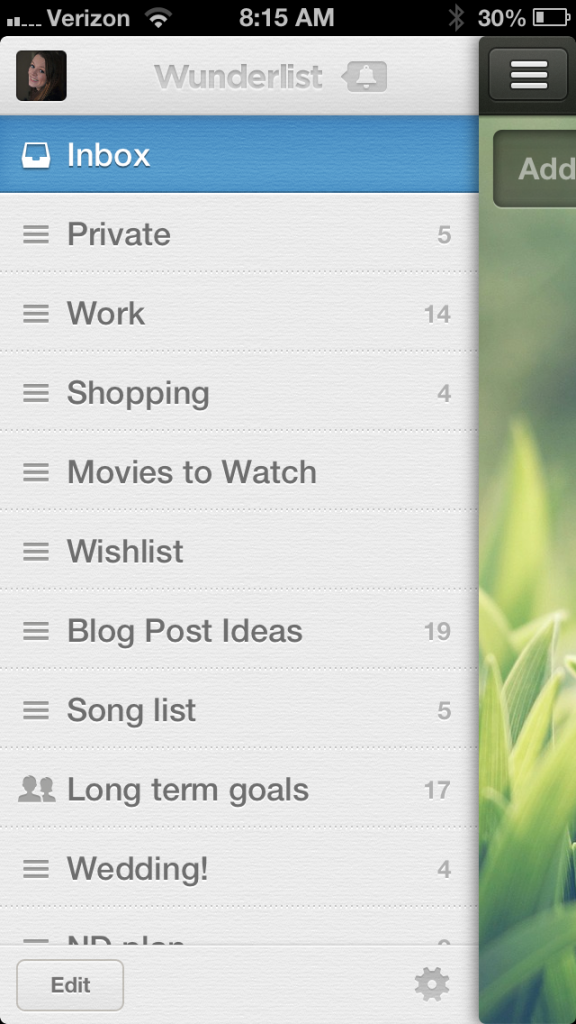 After you have created the title of your list you can begin adding items!  For each item you can also add subtasks, set reminder alarms, due dates, and add notes.
If you type a date or time within the note section, you then have the option to also add the event to a calendar app by simply tapping/clicking on it.
You can also share lists with other people.  Add them to your contacts via facebook or email so the two of you or a whole group of people can contribute.   Other cool features include the ability to rank list items in order of importance or necessity and being able to repeat specific items that are used frequently.
I love this app and use it for both work and my personal life.  I have gotten my family and friends on board and now share several lists with them!  I hope you can find as many uses for this wonderful app as I have!