When using a song I've written within a session, I often like to add visuals or actions to the song to reinforce what we are working on.  One of the ways I add an interactive element is by using the iPad app Choice Board Creator.

Within the app you can create custom activities that incorporate, pictures, words, and sounds.  I like to use this with animal songs as well as with two of my recent songs:
Here's how it works!
When you select "Create Activity"  you will enter the desired name of the activity and will brought to a screen that looks like this: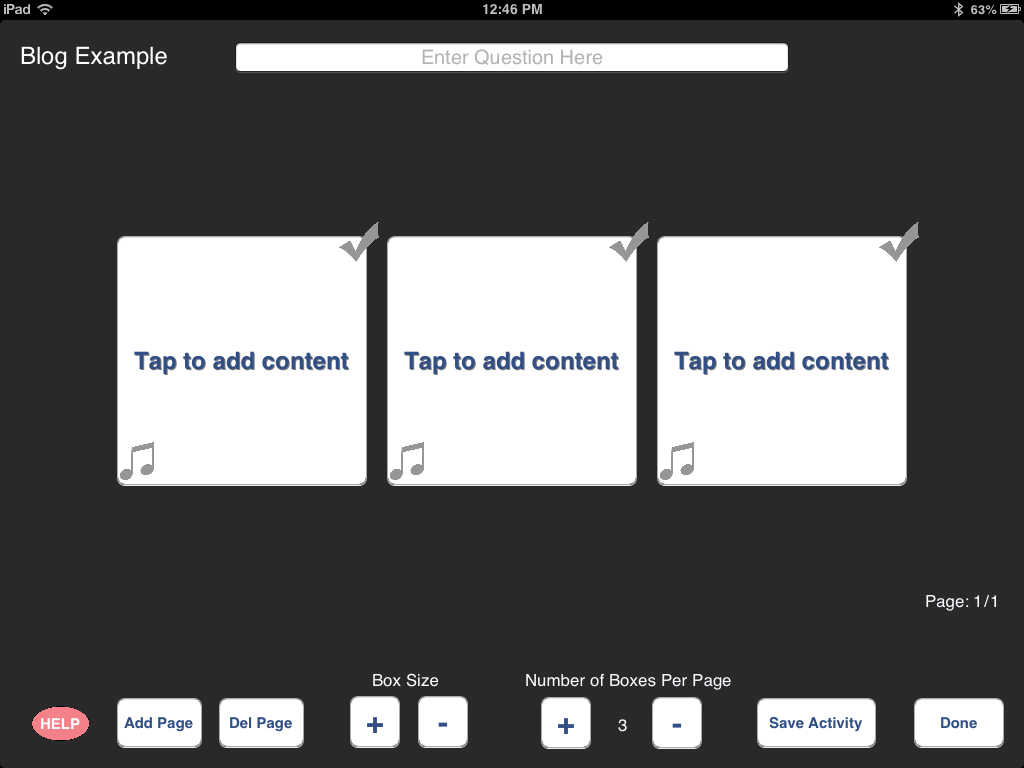 You can add as many boxes as you need, as well as adding multiple pages.   When adding content, you can add pictures, words, letters, etc.
By tapping the music notes in the bottom left corner of each box you can add sounds or music.  These can be sounds you create or that you have downloaded.
Here is what a finished page looks like for one of my songs.  I ask the client the questions then allow them to select the appropriate answer.  If they select the correct answer, the picture is enlarged and the correct sound is played.  If they select the incorrect answer, I programmed sounds like "Guess Again".
Enjoy making a choice board to go with your songs or download one of my songs to create a choice board as well!