On A Good Note was established in Spring 2012 by Katey Kamerad, a board certified music therapist.  On A Good Note merged services with Music Therapy Connections in 2014 where she continues to provide music therapy services and voice/piano/guitar lessons to children and adults of all ages and abilities in Central Illinois.
On A Good Note continues to share resources, original songs, and ideas all on the blog on a regular basis
 Katey Kamerad MT-BC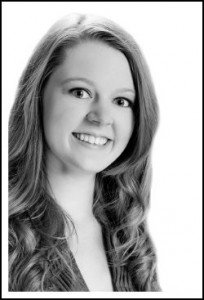 Katey grew up in Channahon, Illinois and is currently residing in Springfield, Illinois. At a young age, Katey became actively engaged in music making of all kinds, taking guitar and voice lesson, performing and competing, and devoting herself to learning piano. She completed her bachelors degree in music therapy at Western Illinois University in Macomb, Illinois where she graduated summa cum laude as college scholar and honors college scholar.  Katey completed her internship at Advocate Hope Children's Hospital in Oak Lawn, Illinois and is currently providing music therapy services in central Illinois.  Katey is co-owner of Music Therapy Connections where she works with children and adults as well as providing services at St. John's Children's Hospital.  She is also a member of the Illinois Association for Music Therapy and the American Music Therapy Association.