Welcome 2017.  I'm so glad you are here.
The past year has flown by and was filled with it's fair share of ups and downs.  We recapped some of the big business details in our most recent podcast episode of the Creative Business Breakdown but as for a personal recap let's just say it's been a very expensive year.  We've had some major repair issues with our semi-new (to us) OLD home, some great travels, and to top it all off my beautiful sister got married.  We've had some incredible adventures with some mishaps along the way, but ended the year in the best way possible by spending the last week with our friends and family celebrating the holidays and happy events.
We rang in the new year a little differently this year.  For the past few months I've been singing full time with a band made up of some of my favorite people, Fun DMC.  I am so thankful for each and every one of them (and their families) and love having the opportunity to perform so frequently.  So, of course, singing with a band meant performing for an awesome crowd on New Year's Eve.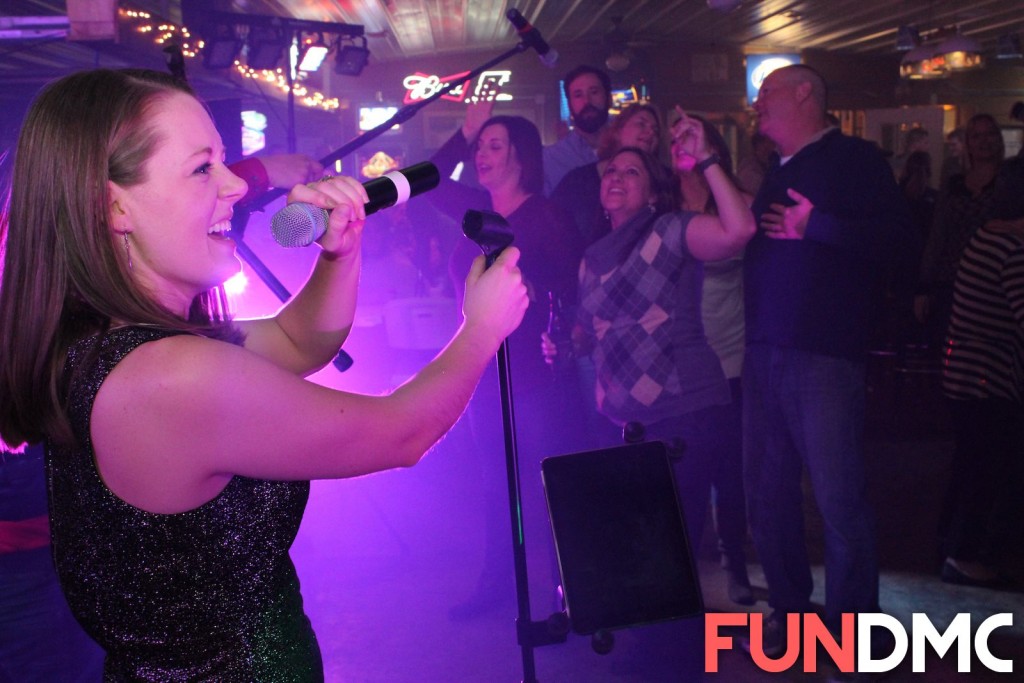 I've spent some time reflecting on what I want 2017 to look like.  2016 was a huge year of making important and very personal decisions/choices.  In 2016, I made the choice to engage in self-care regularly and put my needs first.  I made the choice to love myself and those around me more fully.  I made the choice to not give into so much of the anxiety I've dealt with in the past and live a more happy life overall.
Those weren't choices made in a single moment, but little decisions I've reinforced over and over again throughout the year in an attempt to lead a happier, more fulfilling life.   Those choice have been life-changing.
In 2017, I plan to continue making those positive choices, but also with the intention of wasting less and being more.  By that I mean wasting less time, energy, money, resources, etc. and being more present, engaged, hands-on, and in the moment.
My resolution for 2017 isn't one based in calorie counting (thank goodness because we definitely enjoyed some mac 'n' cheese and fried chicken last night) or the number of times I'm going to the gym or completing any task, but instead is a resolution regarding mindfulness.   I want to be more aware of how I'm feeling, what's going on around me, and where I really need to be focusing my attention instead of simply being swept up in checking social media, instantly responding to emails or texts, or simply going through the motions of each day.
I want to bring focus back on to what matters most in my life without feeling any hesitation, reservations, guilt, regret, or remorse.  Basically, I'm incorporating more joy in my daily diet.
If you have any ideas of how I can physically track this goal or ways in which you are being more mindful in the new year, I'd love to hear more.
Happy New Year!