When I hear the word "advocacy", the first things that come to mind are not what I consider pretty or terribly fun:  Pamphlets, long speeches, campaigns, crusades, answering endless questions, hill days, long hours.   While these things are often necessary in making progress (especially politically) and someone probably loves doing those things,  they are not generally my reality.  For me, advocacy looks a lot more like "connecting with people".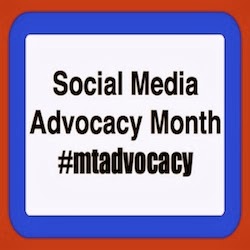 I talk A LOT!  Some people would argue that I talk too much. BUT it comes in handy.  Being a talker means that I get the rare opportunity to talk with tons of people and make AWESOME connections all the time.
Example: Yesterday, my husband and I happened upon a wine tasting at a local shop.  Of course we had to stay for a bit… who wouldn't (tasting 10 wines for $1, no brainer).  While there, I started talking, with everyone.  I laughed, saying that one of the kids I work with had given me the gift certificate to the wine store.
That lead to a question about what I do.  In turn, I asked the questioning woman what she did.  She responded that she helped direct 3 local hospitals (interesting).  To which I told her  how I contract with one of them and my surprise at the fact that music therapy was only on the pediatric floor.  She responded, "that is surprising."  She then told me about the power of music with individuals with dementia and Alzheimer's and how she plays Sinatra for her mother who sometimes remembers the words.
BOOM!!!  CONNECTION MADE!!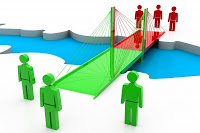 We didn't have the opportunity to talk much after that, but it got her talking, listening, and thinking about music therapy and the power of music AND in front of at least 10 other people.  Our conversation planted some seeds.
I talk to everyone because I never know where it is going to lead. Planting the seeds for growth in our field can be as simple as saying "hi" or complimenting someone's shoes.  (I can't tell you how many times a simple sincere compliment has gotten a serious conversation rolling).
Advocacy doesn't have to be a daunting task.  It doesn't have to be hard. However, it is a choice.  It's a choice to put yourself out there, to answer questions, to provide services, to help direct people, to connect with people, to accurately reflect and represent the profession of music therapy, etc.
Everyone advocates differently.  If you're still wondering how you can help advocate, here are some ideas posted by my partner Rachel on her blog, Listen&Learn:
If you're a music therapist yourself:
Develop your music therapy "elevator speech" and give it. Often.
Share information about the work you do with friends and colleagues in related fields.
Give our your cards and brochures to anyone and in anyplace you think might benefit from music therapy.
Seize every opportunity to participate in fairs, expos, and other public events.
Take to social media! Use and follow the #mtadvocacy hashtag on Twitter, Facebook, and Instagram to stay current with the latest happenings.
If you have benefited from music therapy or know someone who has:
Spread the word about what music therapy can do.
Share music therapy success stories with your healthcare providers and other professionals.
Support and attend music therapy-related events and programs. Invite your friends.
Give referrals to others who you think may be able to benefit from music therapy.
Be sure to visit the Music Therapy State Recognition website for more posts about #MTadvocacy throughout the month of January.