If your office is anything like mine, you have a ton of art supplies at your disposal.  That includes several dozen broken or duplicate crayons.  If you've been looking to slim down your crayon collection or get rid of the scrap pieces AND you've been wanting a cute and creative Valentine to give out, this is just the post for you!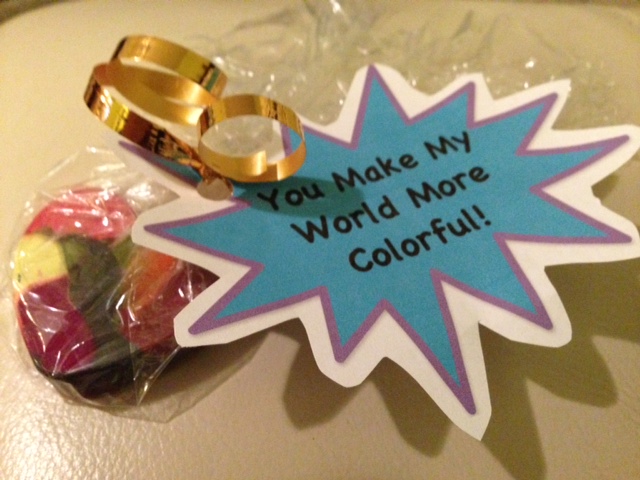 I saw this awesome idea on a friend's facebook page and knew my kiddos would love them! Here is the simple recipe for these crayon hearts.
Purchase heart shaped candy pan ($3.29 @ Walmart)
Preheat oven to 350 degrees
Unwrap and break apart unwanted crayons
Place crayon pieces in pan
Bake in oven until crayons are melted (5-10 minutes depending on size of pieces and hearts)
place in freezer (or outside during these frigid temps) until hard
Wrap as desired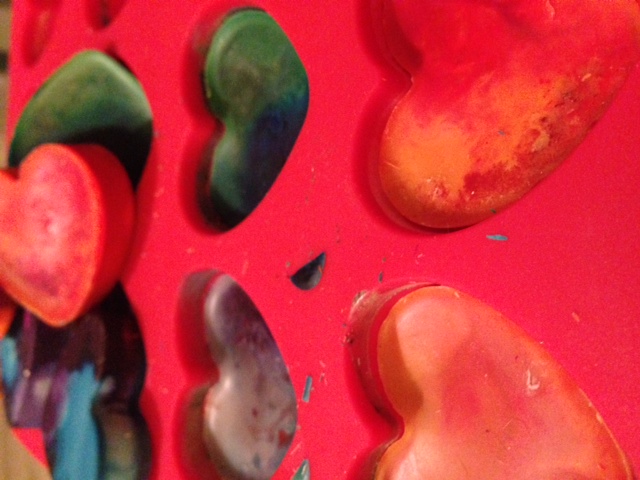 I wrapped my hearts in plastic wrap, tied it with a ribbon, and added tags saying:
"You Make My World More Colorful!"
I've even included a FREE PRINTABLE of the tags HERE!
Happy February and Happy Crafting!