I am SO excited to share this news with you today! Since you are reading this, YOU are probably a leader in some fashion and this new series of resources is just for YOU!
Over the past few years, I have spent countless hours creating, crafting, recording, and putting into practice my own songs, materials, and session plans.  This past year I partnered with Rachel Rambach and together we have been producing even more quality materials and using them in our Early Childhood Groups.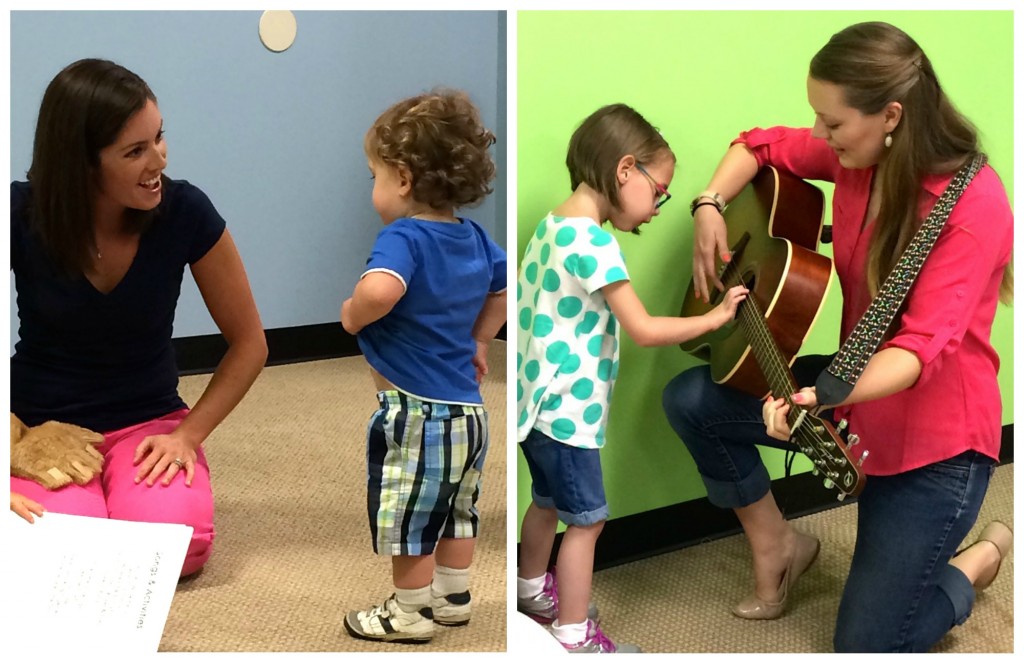 Every few weeks,  Rachel and I sit down and plan the next session of our Listen & Learn for Little Ones classes. This is one of our favorite parts of the job — we both love brainstorming new songs, choosing how we will address specific goals, and then recording the new music we'll put to use with our kiddos.
But we know that not all leaders like doing that same work. Maybe you are passionate about marketing but not songwriting. Perhaps putting together your curriculum together completely stresses you out, but you are passionate about putting songs into action with your students. It very well could be that you just aren't interested in writing your own songs, but you need fresh material.
No matter which category you fall under, Katey and I created a resource for you. We've taken the classes that have already been put into action here at our studio in Springfield, IL and packaged them up so that you can do the same.

Today we are launching Listen & Learn for Leaders,  a collection of materials for ANYONE who uses music to help children learn and grow. These include:
Facilitator Packages: All the tools you need to facilitate a 45-minute early childhood music class, developed by board-certified music therapists, in one downloadable file. Each package contains a guide with list of instruments, materials and instructions/suggestions for each song, as well as a lyric packet for participants, chords for the facilitator, and collection of mp3s.
Song Mini-Packs: A collection of songs centered around one theme. Each song was written or adapted by us and utilized in our early childhood music classes. Mini-packs include an instructional guide, lyrics/chords, and mp3s.
VIP Membership: Receive every product in our catalog, along with extra videos, songs, and downloadables, on a bi-weekly basis right in your inbox.
And this is just a jumping off-point. We have lots of plans in the works for other resources and materials, and in the meantime will be sharing tips, techniques and tools regularly on the Listen & Learn for Leaders blog.
So please head over to the brand-new site and take a look around. If you have feedback to share, we'd love to hear it! Thanks for all YOU do as a leader in the lives of children.